7 Reasons to Specify NuWall
Non-combustible as per AS 1530.1
30 years experience in commercial cladding
Huge range of profiles, colours & textures
Fast lead times with local stock
Solid aluminium & low-maintenance
Easy to install & cost-effective
20-year warranty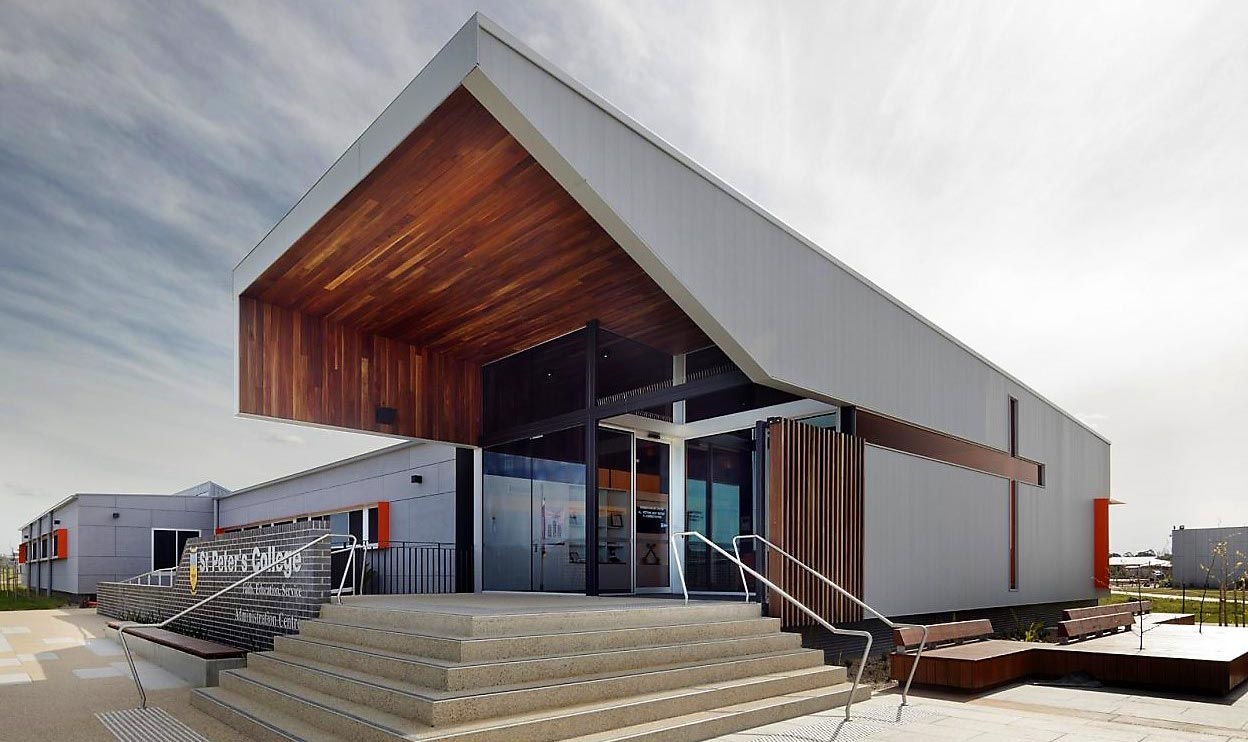 7 Reasons to Specify NuWall®
Non-combustible as per AS 1530.1
30 years experience in commercial cladding
Huge range of profiles, colours & textures
Fast lead times with local stock
Solid aluminium & low-maintenance
Easy to install & cost-effective
20-year warranty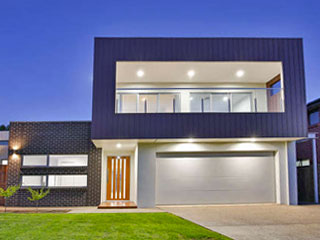 Projects
See how NuWall has elevated the look and style of various residential and commercial projects.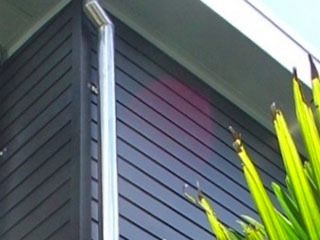 Styles | Profiles
NuWall is available in a large range of profiles and finishes. Check them out here.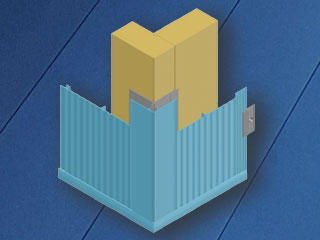 Downloads
Download Branz Appraisals, detailed drawings, installation references and brochures.
Why is Nu-Wall® the best cladding solution on the market?
Why is Nu-Wall® the best cladding solution?
Nu-Wall® is an extruded aluminium system designed and extruded in New Zealand. It offers over a dozen profile variants, giving specifiers a wide range of choices – from traditional weatherboard appearance to ultra-modern options.
The real key to the success of Nu-Wall® is that as a pre-finished aluminium product, maintenance is minimal and the lifespan of the material is over 100 years. It's also non-combustible, easy to install and offers architects, and the clients who hire them, a lot more creative freedom than traditional solutions.
It also negates the need for specialised contractors. The advantage is that from a construction perspective, no other trades (e.g. painters) are required. That means at the completion of a Nu-Wall® installation, expensive access can immediately be de-hired as the elevation is complete.
.
Non-combustible as per AS1530.1
30 yrs experience in quality cladding solutions
Huge range of profiles, colours and textures
Fast lead times with local stock
Solid aluminium
Easy to install
Low-maintenance
Cost-effective
20-year warranty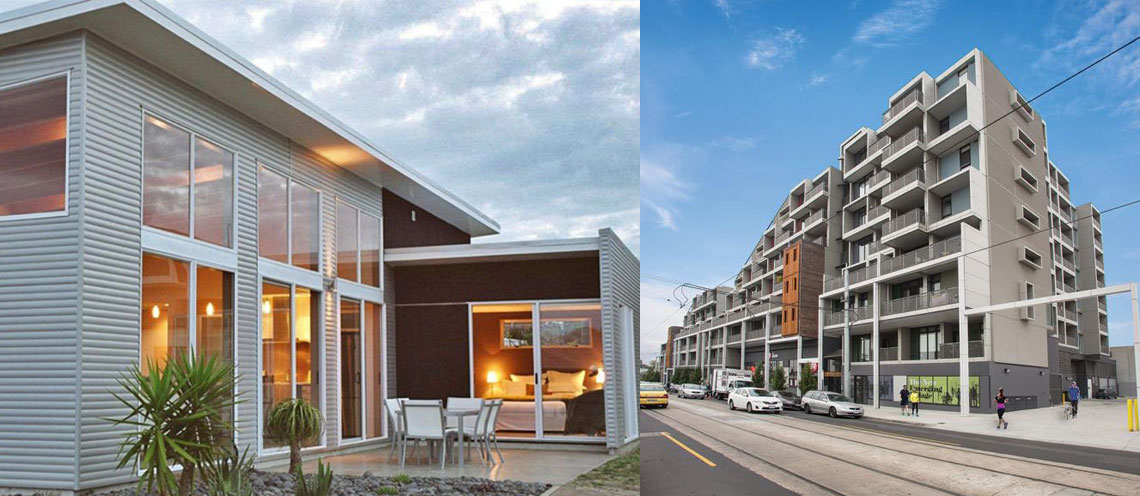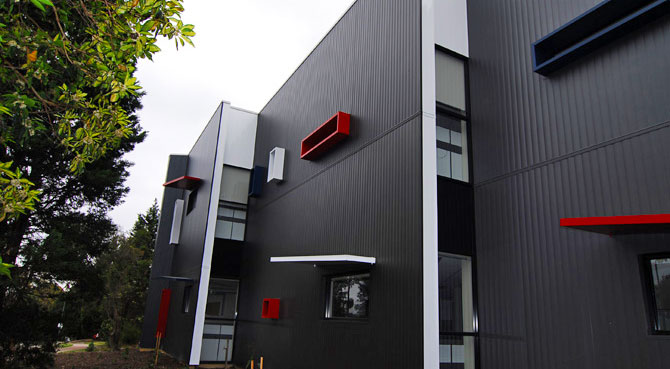 New Developments
Are you looking to introduce timber, but your client is concerned about maintenance? Timber is inclined to crack and warp, it requires constant re- painting, it's vulnerable to attack by insects and termites, and it can't be used in areas highly exposed to heat or cold. We can now offer a variety of timber finishes on all of the Nu Wall® profile range!
Although these finishes are slightly more expensive than standard powder coat or anodised finishes, the long-term costs of maintaining natural timber far outweigh the initial cost. Using a similar process, a polished stone look can be applied to the Mono 200 profile, enabling a high-price look at a fraction of the cost. And as always, you don't need specialised tradespeople to perform the installation.
How about standing seam zinc? You can now achieve this look at a fraction of the cost of real zinc. By combining the Mono 200 profile and the new standing seam ancillary, your design can achieve a truly unique style without compromising the budget.
Massive Range of Finishes
Unlike more expensive cladding, Nu-Wall® doesn't limit you to a restrictive standard colour range. With Nu-Wall®, you can choose from the extensive Interpon® or Dulux® powder coat colour selector, or standard Colorbond® colours; even pearlescent and textured options. Some Nu Wall® profiles are can also be anodised in matte clear or a variety of anodised colours.
Anodising gives the Nu-Wall® system a beautiful metallic look, which some specifiers strive for in their designs. As far as specialised finishes are concerned you're limited only by your imagination. You can even combine and blend colours and finishes on the same wall, with no further refinishing required. Whether it's a designer home, an entrance foyer, shop fit-out or custom garage doors, speak to us about your idea. Chances are, it can be done.
Energy Efficiency
The Nu-Wall® system is extruded by an ISO 9001 certified manufacturer and utilises up to 80% reclaimed material in the extrusion process. Recycled aluminium uses only 5% of the energy required to produce aluminium from scratch. This makes Nu-Wall® very environmentally friendly. To further reduce waste, Nu-Wall® is extruded specifically to your project requirements. On larger projects a combination of lengths can be ordered at no cost penalty.
Also, on projects of a reasonable size, you have the option of choosing energy efficient Cool Chemistry® powder coat finishes from Interpon® that, under laboratory conditions have created up to a 20°C drop in substrate temperatures.
Warranty
The Nu-Wall® range comes with warranties of up to 25 years, depending on the surface finish selected. Cladding Systems is a well-established company supplying developers and builders Australia-wide. We have an excellent reputation in the building industry and stand by every product we manufacture or sell.

Ph: 03 9466 3660 | 36 Temple Drive, Thomastown, Victoria, Australia 3074